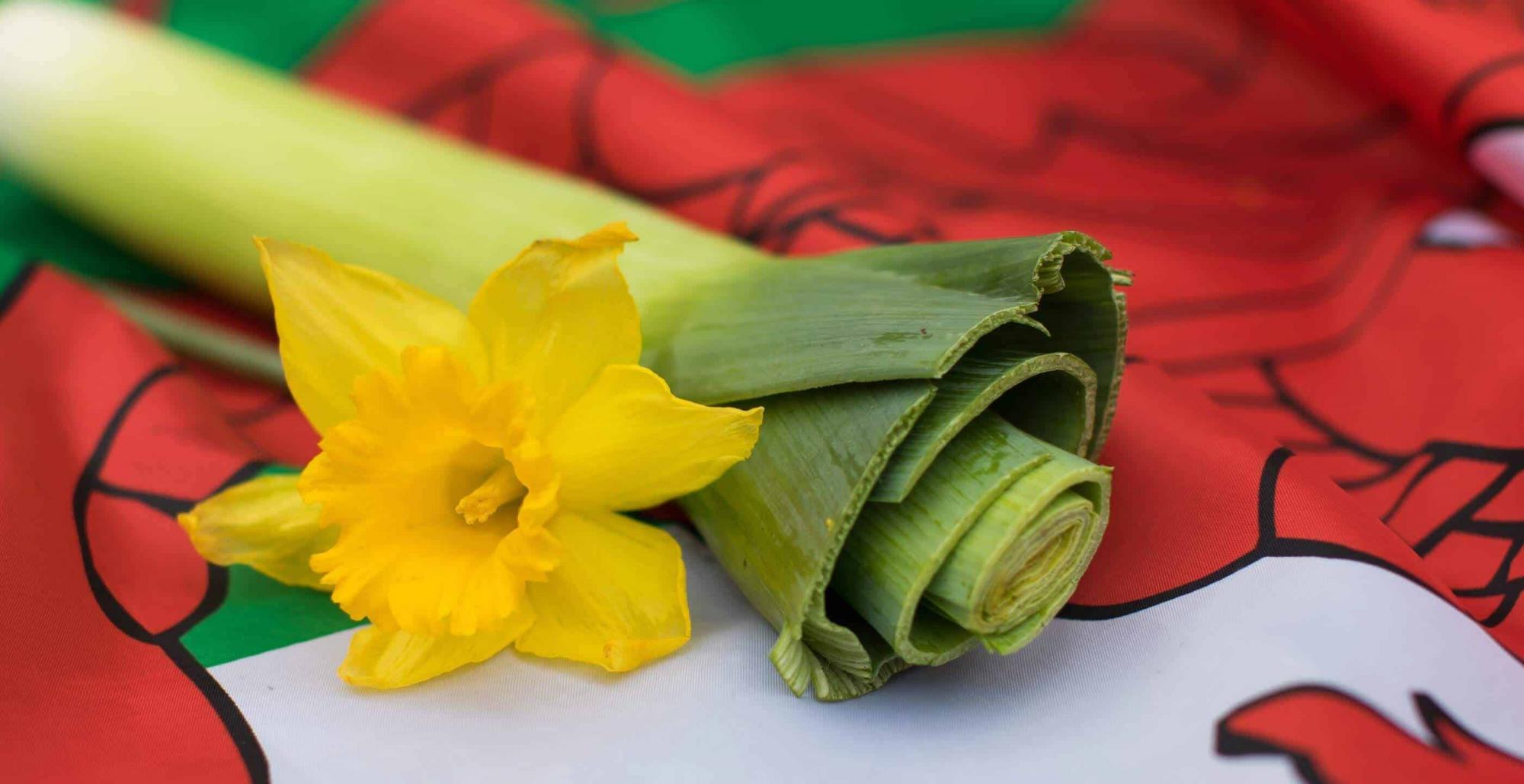 To read this in Welsh, click here.
Welsh Live Music Now musicians based in Wales and London have been busy recording and preparing concerts to celebrate St David's Day* and share the joy of traditional music with those at home as well as in schools and care homes. The best news is you don't have to be Welsh to enjoy the celebrations!
Welsh folk musicians Patrick Rimes and Angharad Jenkins of Calan teamed up at Theatr Brecheniog, Brecon to record a selection of classic and original Welsh tunes on fiddle, piano and vocals with support from the team at Ratio Studios. Expect new versions of Calon Lân and Myfanwy alongside original tunes such Brandy Cove, which Angharad wrote to celebrate a lesser-known Swansea beach. This recording was made possible with funding from Arts Council Wales and the Welsh Government and support from Ratio Studios. Watch the concert here: https://youtu.be/4m2JRVPOfUo
On Wednesday 3 March, London-based Welsh duo Cainc with Llinos Emanuel and Twm Dylan will be livestreaming a special St David's Day Concert as part of LMN's Live Music in Care Facebook Live series. Cainc explore Welsh traditional repertoire in a way that everyone can enjoy. Llinos sings and Twm accompanies on guitar as they take the audience through Wales' lesser known traditions and hidden musical gems. Be prepared sing along, learn a bit of Welsh, but most importantly, have fun! This concert was made possible with support from City Bridge Trust. Tune in at 2pm on Wednesday 3 March (or catch a recording later) here: https://fb.me/e/5hhUtSBXT
Phrases to learn:
Croeso – Welcome
Da iawn! – Very good!
Diolch yn fawr – Thank you
Bore da – Good morning
Prynhawn da – Good afternoon
Noswaith dda – Good evening
Nos da – Good night
Shw mae? / Sut mae? – How are you? (South/North)
Tim y Cennin Pedr neu Dim y Cennin? – Team daffodil or team leek?
Cawl a bara lawr I swper heno, ie? – Cawl and laverbread for tea tonight then?
Cymru am Byth – Wales forever
Dydd Gwyl Dewi Hapus! – Happy St David's Day!