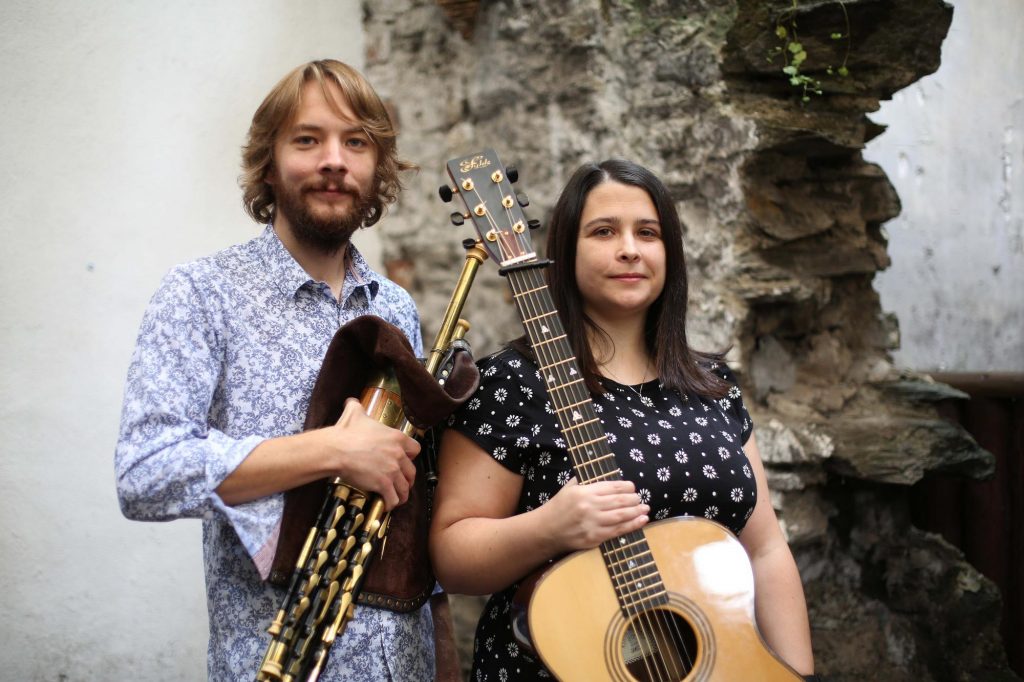 It wouldn't be St Patrick's Day without a bit of craic agus ceol (fun and music) so join Live Music Now's Irish trad musicians Conor Lamb and Deirdre Galway for a Facebook Live performance on Wednesday 17th March at 2pm. They'll transport us to the green fields of Ireland, with a rousing set of jigs, reels and airs. For more information and to watch live, click here: https://fb.me/e/242tFCtB2
Conor plays whistle and uilleann pipes (for those of you who don't know, these are very different to their Scottish relatives, the bagpipes, and were used for the Braveheart movie soundtrack for their haunting quality), while Deirdre sings and plays guitar. The duo say,
'St Patrick's Day is usually a chance for us to travel. In recent years we've played in Moscow, Brittany, Germany, Texas and Colorado. But this year we'll be playing at home, right from our own living room! We are really looking forward to our LMN Facebook livestream of Irish traditional music – hope to see you there!'
You can get yourself in the mood ahead of time with the short film (below) that Conor and Deirdre made specially to celebrate the life and legend of Ireland's patron saint. Following the St Patrick's trail, Conor and Deirdre climbed Slemish mountain, County Antrim, where the man himself reputedly spent a solitary period as a shepherd. They finish up in Downpatrick, at Saul Church and Down Cathedral, St Patrick's final resting place.
In a longer 25 minute film, they've chosen a selection of tunes inspired by St Patrick, including the St Patrick's Day set dance, The Sheep in the Boat (in reference to the young Patrick's shepherding days) and new pieces written by their piper and composer friend Patrick Davey. You can watch this film anytime you'd like – just click here: bit.ly/LMNStPatricksDay
If that whets your appetite for a traditional Irish ceilidh or music session, check out Conor and Deirdre's sessions at the Keady Clachan, a traditional stone cottage on the Keady Mountain just outside Limavady. http://bit.ly/KeadyClachan
There are plenty of stories surrounding St Patrick – from his driving the snakes from Ireland (it's true there are no snakes on the Emerald Isle) to his explanation of the Holy Trinity using the shamrock. Whatever you believe, there's no better reason to get your green on, pour yourself a pint of the black stuff or have a nice cup of tea (ah you will, you will) and enjoy the music.
The luck of the Irish to you!