During our #ReturntoLive campaign, 500 older people across England and Wales were touched by their first live music experiences since the pandemic began. Live Music Now and our wonderful musicians facilitated 28 sessions in over 20 care homes, two of which included the guitarist and singer, Zoë Wren at Priscilla Wakefield House and the return of Quartet19 percussion group to Penylan Nursing Home in Cardiff.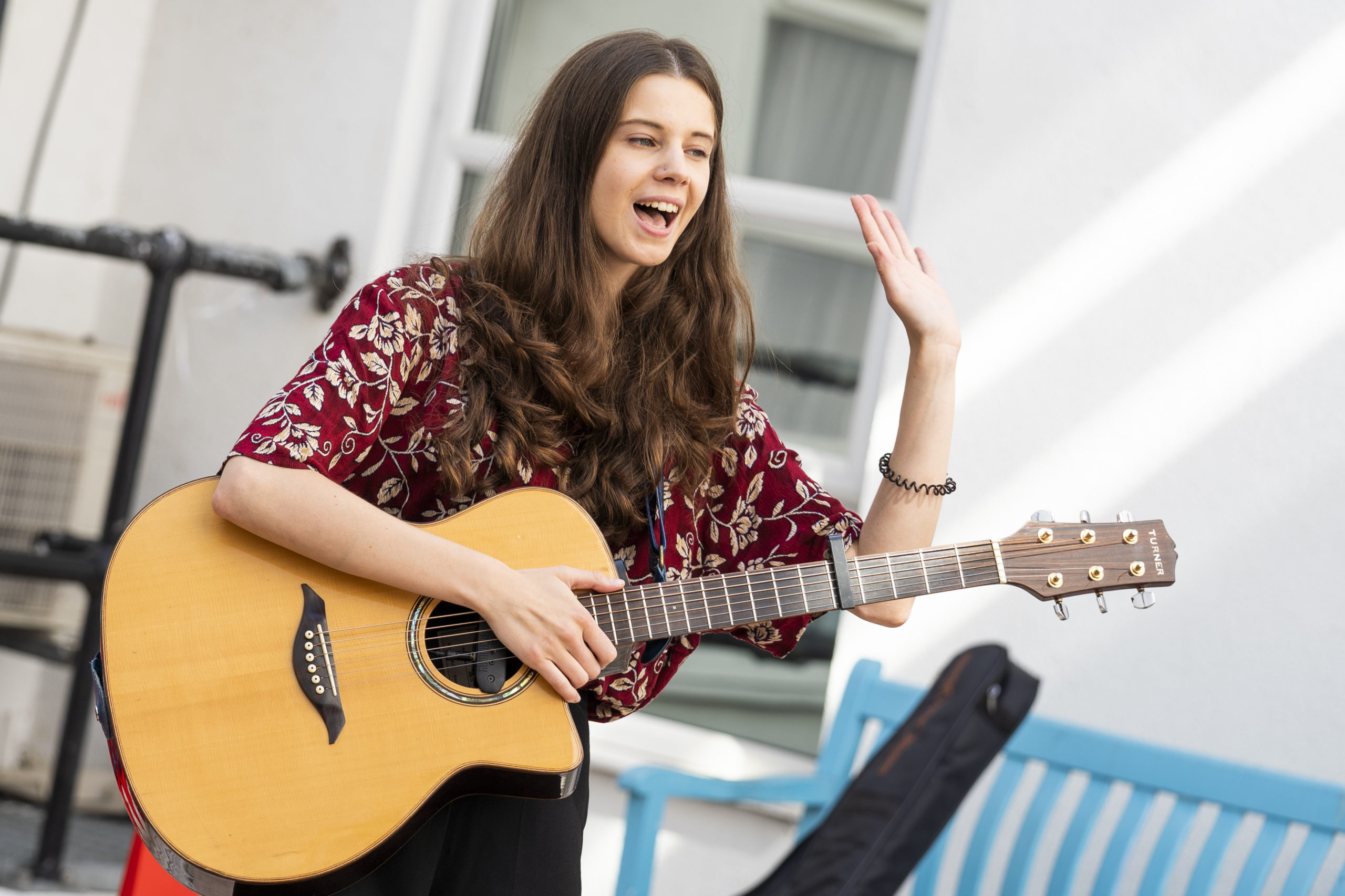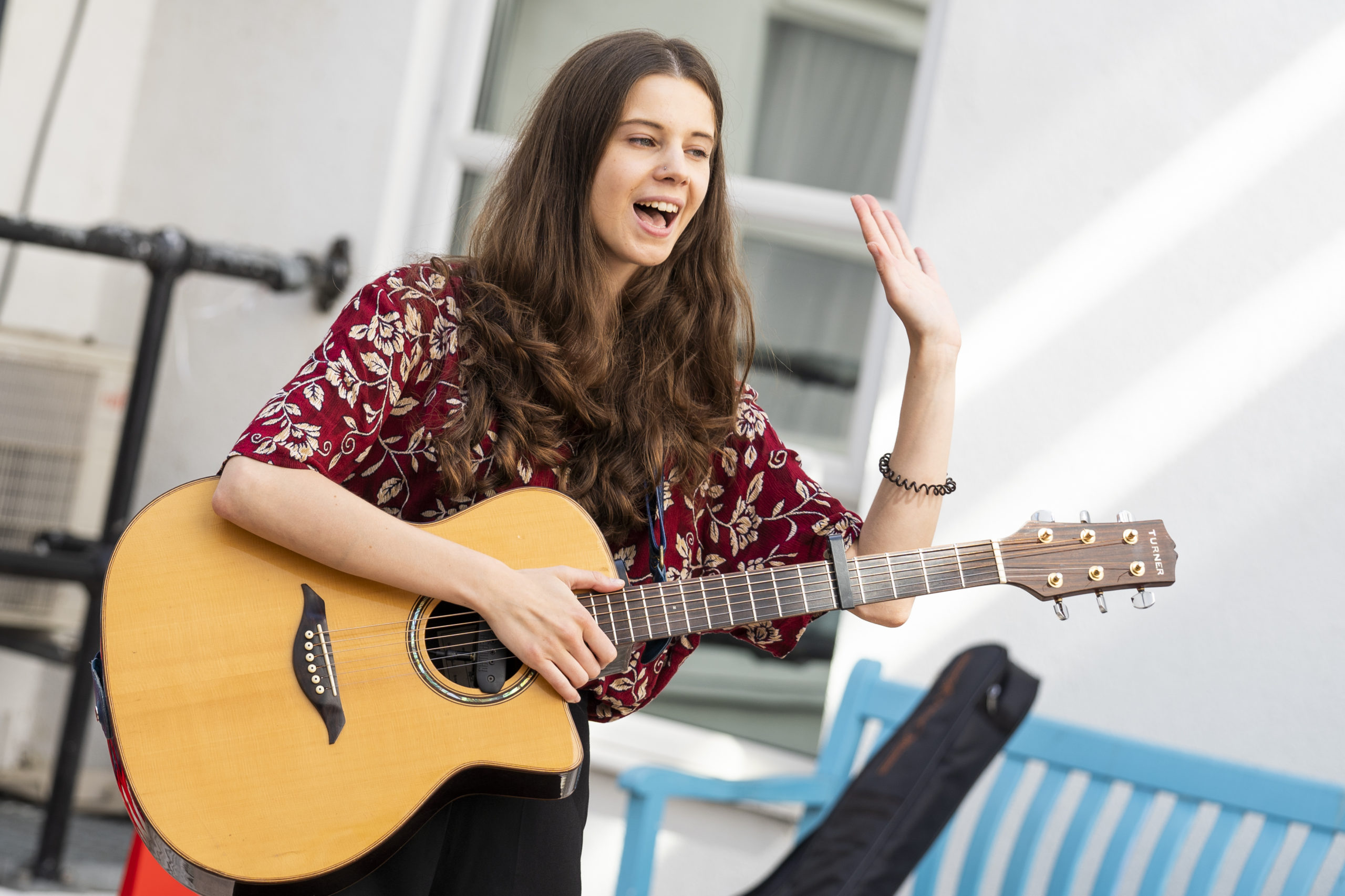 Zoë Wren at the Priscilla Wakefield House (Photography by Alicia Clarke)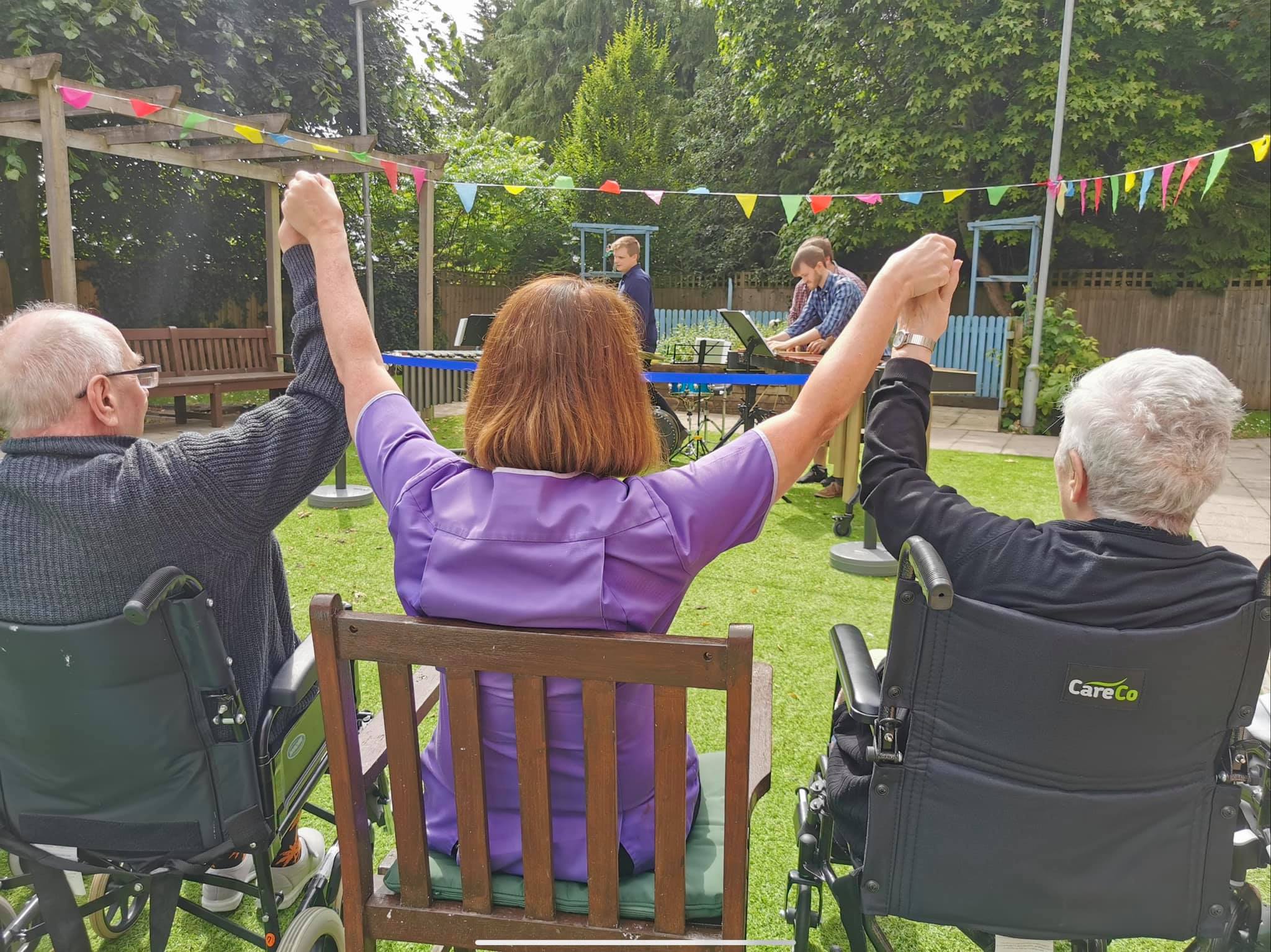 "We welcome back to Quartet19 percussion musicians who performed for our residents, such an amazing afternoon with fantastic music. Thank you Live Music Now and of course our committed colleagues for supporting our residents!"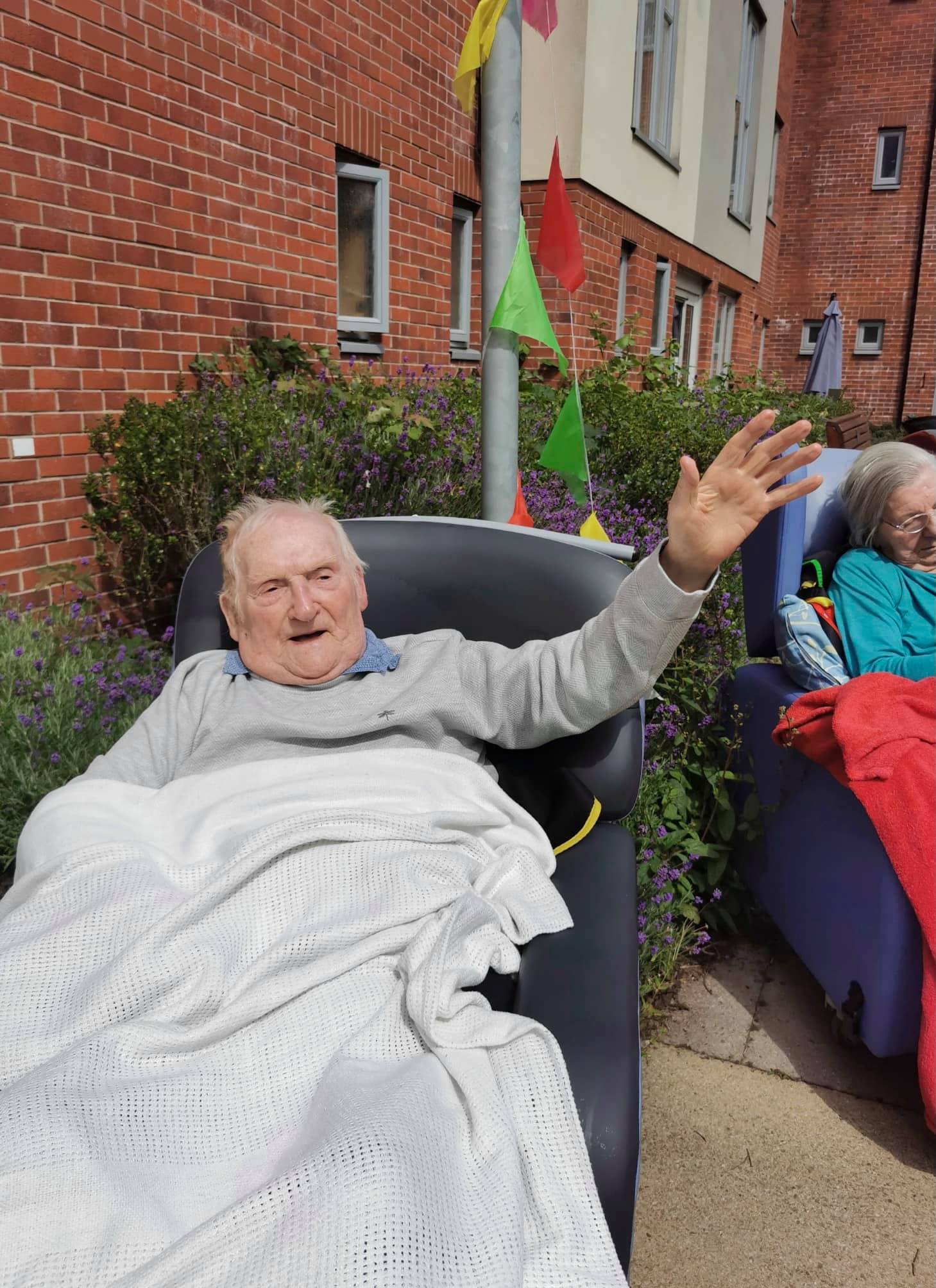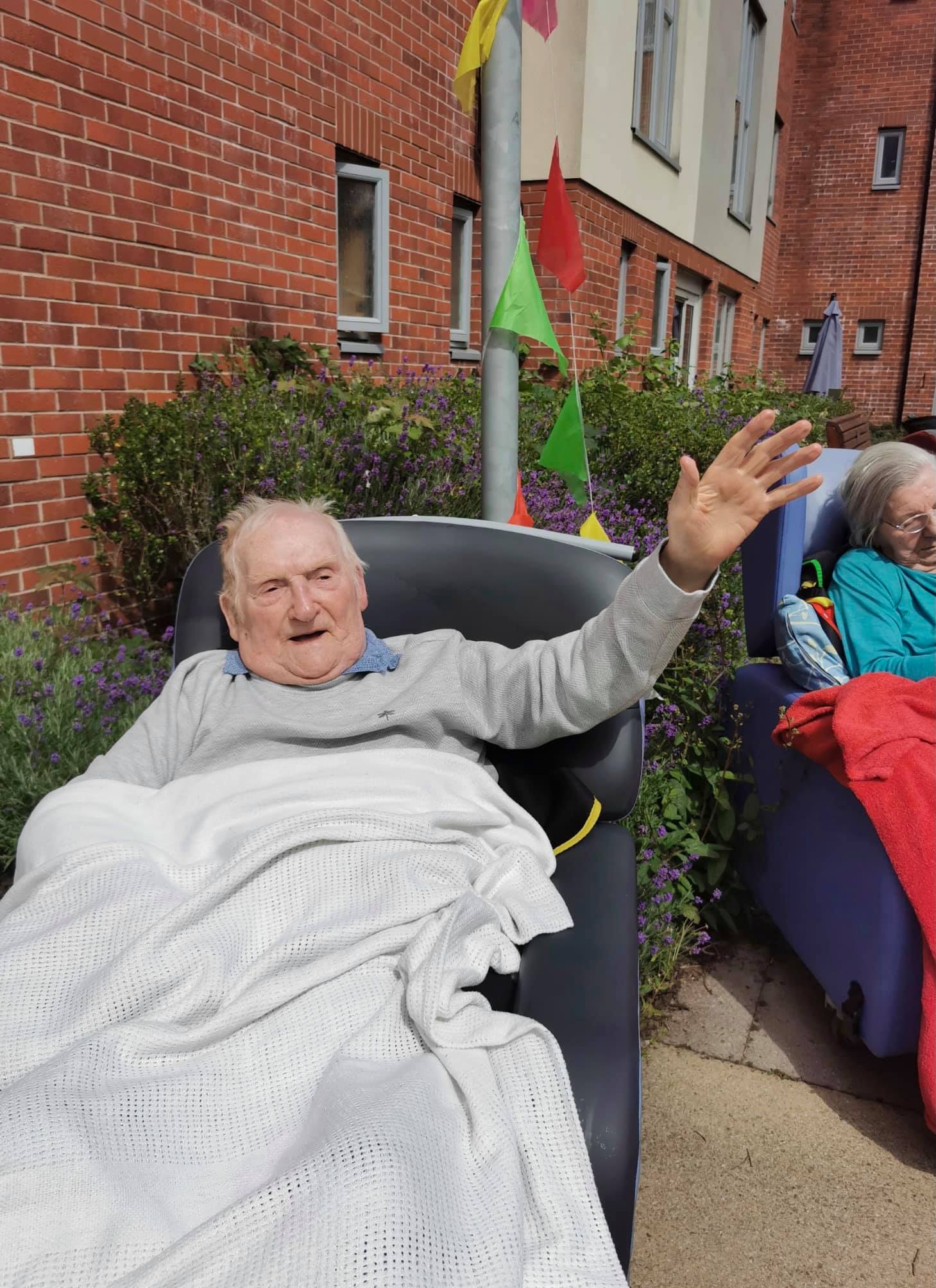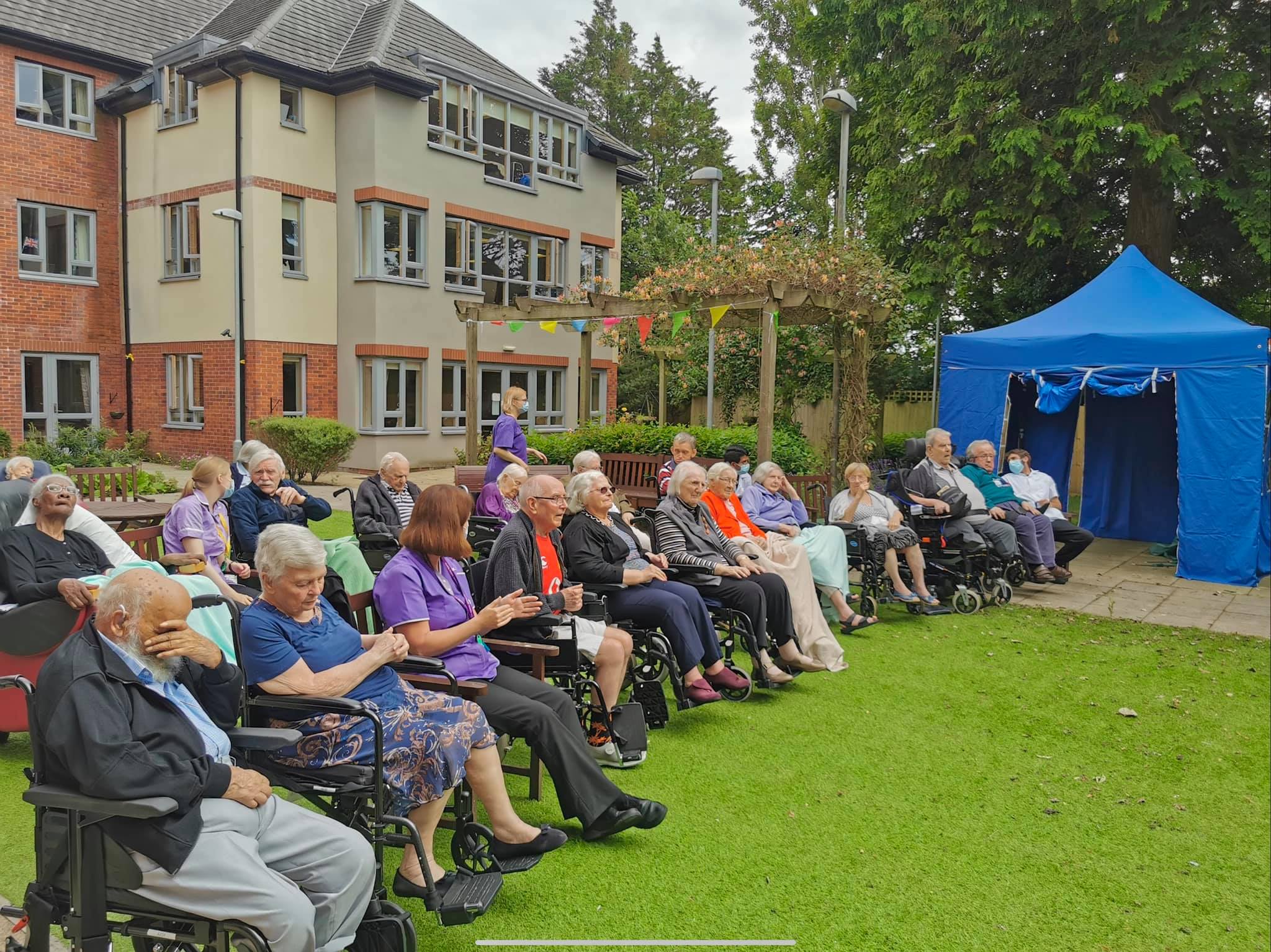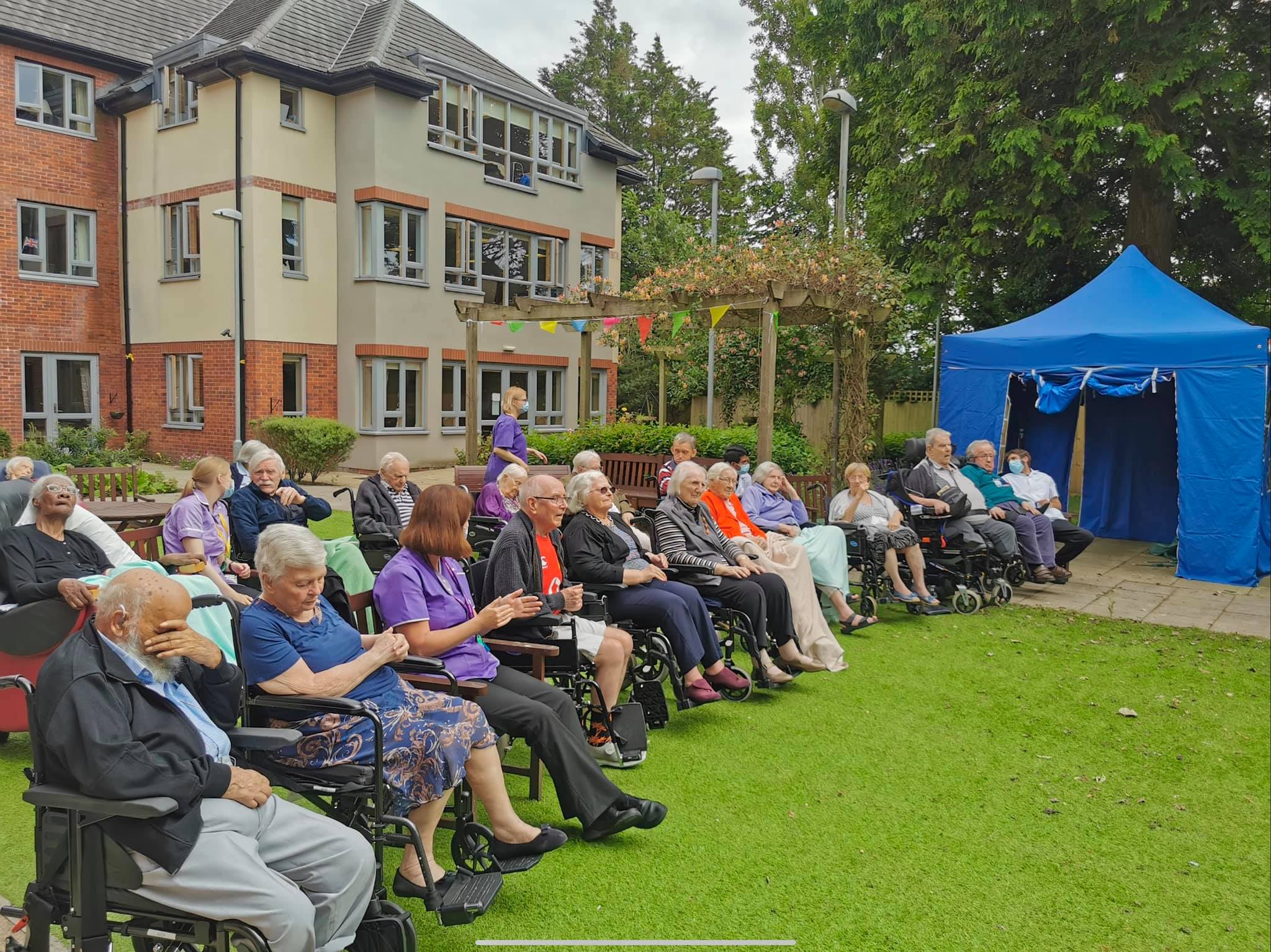 Watch Quartet19's performance below!
John Jacob from the 'Thoroughly Good Classical Music' podcast attended the concert the Priscilla Wakefield House in North London, and spoke to Zoe Wren about the importance of playing and experiencing live music…
"It's a vital part of being part of a community and it's not just how I interact with the residents but it's also how they interact with each other. You sometimes see people holding hands or just singing to each other and it's the little things like that, that you get with live music that it's really hard to get with other things.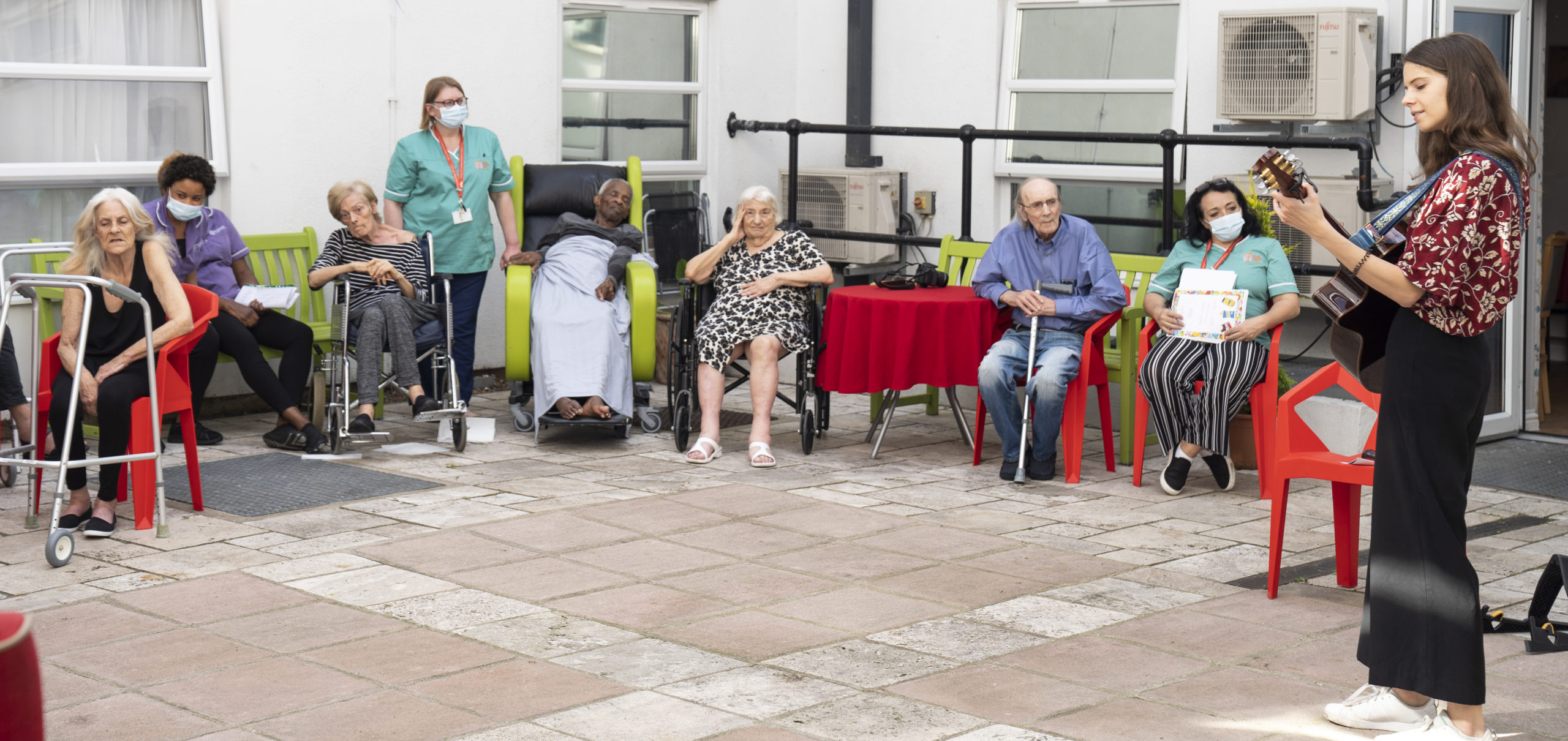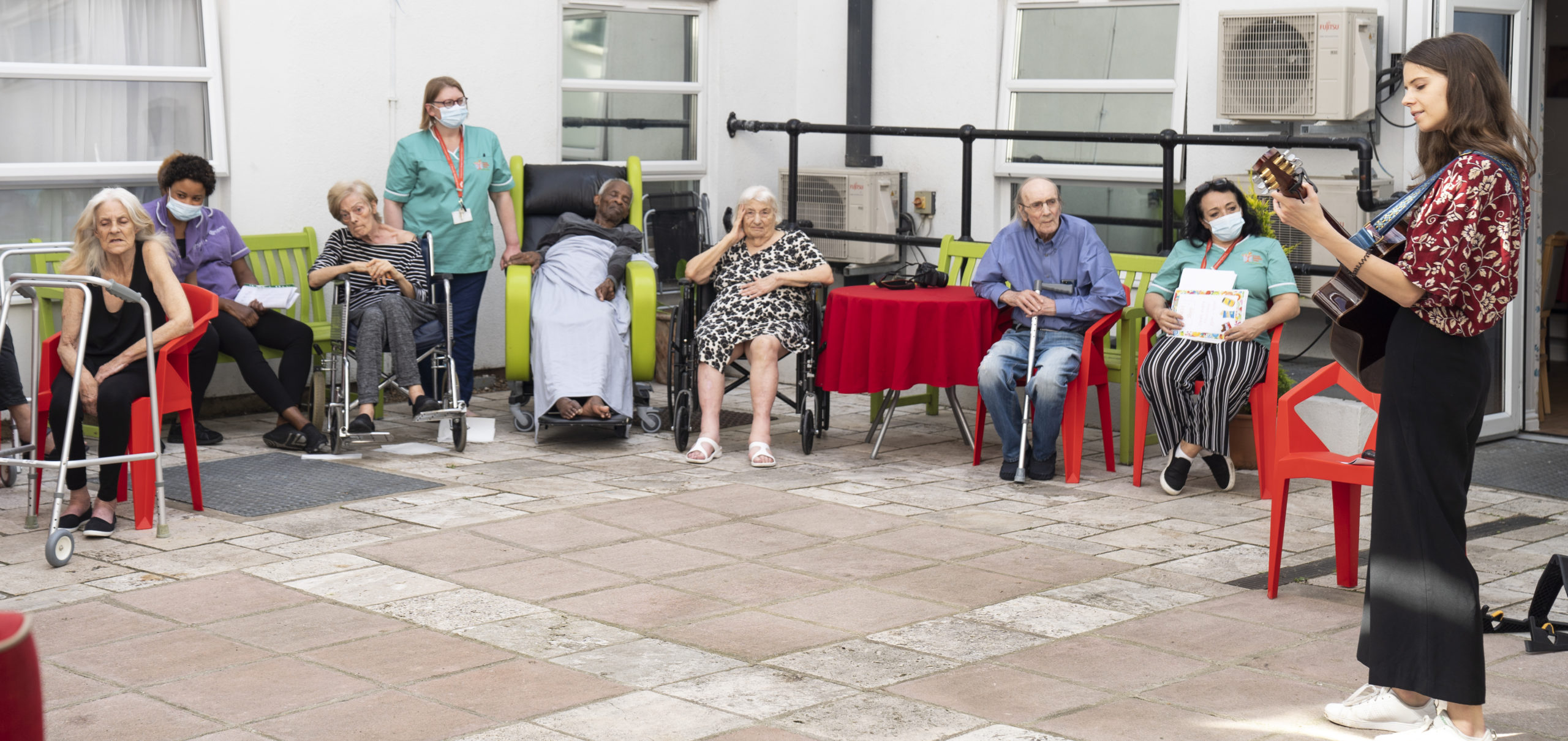 Everyone reacted with delight and I had an overwhelmingly positive and engaged response during the concert. People certainly became animated, and were joining in, which was lovely to see. When I sang my last song – Que Sera Sera – some even got up and danced. It felt like a really special moment."
John went on to chat to a member of the nursing home, Emily…
"It was lovely to have a proper sing along, it was really cathartic. It took you somewhere else."
Listen to the podcast below!
Check out some of the highlights from other sessions!