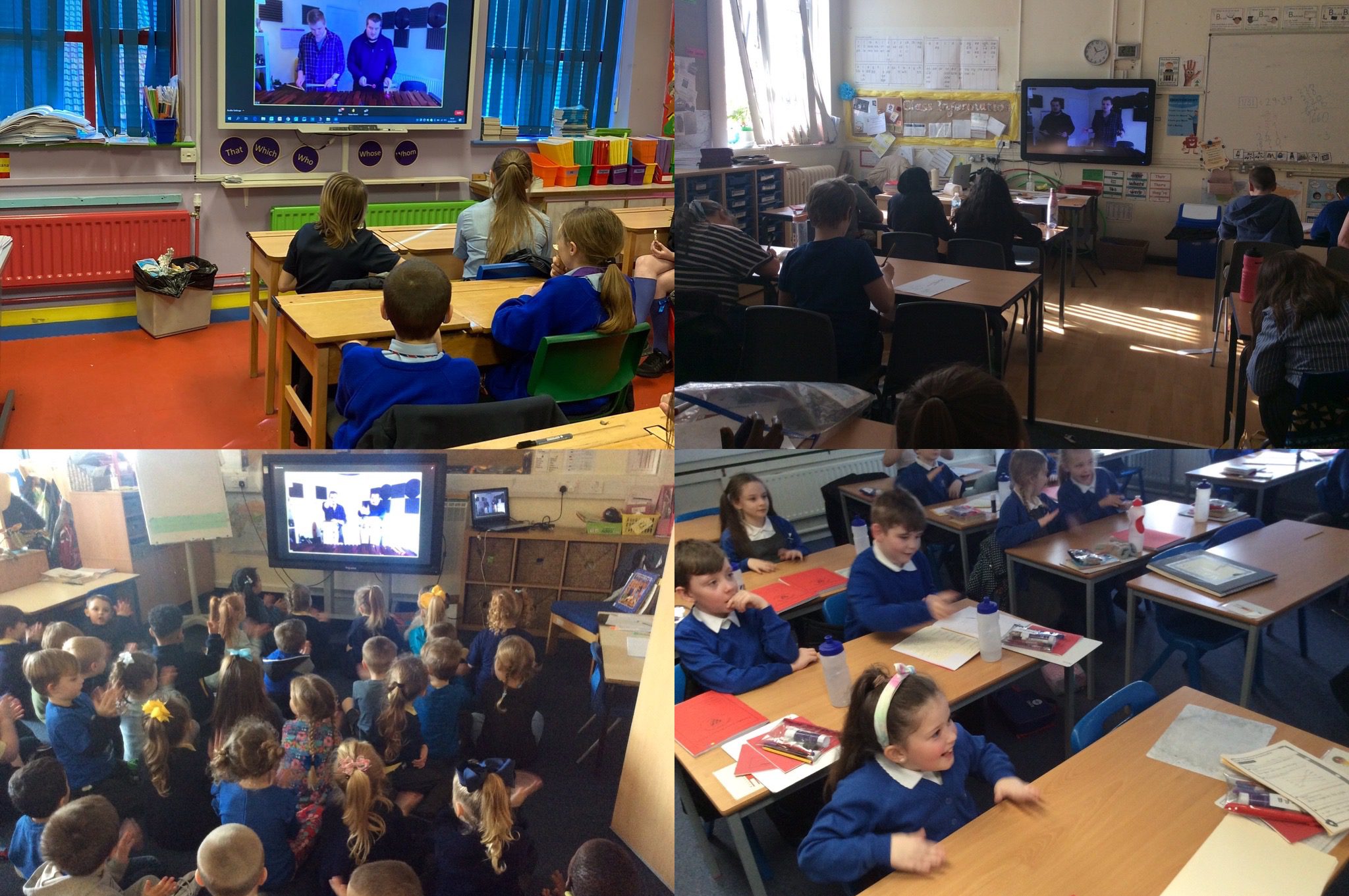 "This was an outstanding session which enhanced our music provision in school."
"We are delighted to have access to live professional standard musicians to inspire our pupils."
Musical Mondays is a series of live online concerts delivered via Zoom Webinar for schools in Merseyside.
The series allows us to bring musicians directly into classrooms across the region, reaching hundreds of pupils every session. Last year, over 11,000 pupils watched these concerts. During the Covid-19 restrictions, they enabled schools to come together in the virtual world for a shared live experience.
The first project ran in 2020-2021, funded by the Marjorie Green Charitable Trust and Resonate Music Hub and featuring the following brilliant musicians: A4 Brass Quartet
, Filkin's Drift, Q19 Duo, Maharaj Degavino, Dean Yhnell, Mishra
 and Simon Robinson.
"It was a great opportunity to experience a new interaction in a familiar environment."

"The musical duo were very engaging and this broke down the barrier of it being a virtual session."

"It provided an opportunity to watch the reaction of their peers and adults in the room and was a very joyful experience."
The 2021/22 series is being funded by the Merseyside Hub Alliance. This series will feature 6 concerts for special schools alongside 3 mainstream sessions:
18th October 2021 – Filkin's Drift

6th December 2021 – Borges Machado 

14th February 2022 – Halva Ensemble
4th April 2022 – Dovetail Trio

23rd May 2022 – Dean Yhnell 

4th July 2022 – Simon Robinson