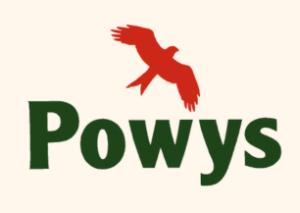 Calling all Primary and Specialist Schools in Powys!
Subscribe to our series of engaging, lively, and educational concerts with Live Music Now musicians – streamed directly into the comfort of your school hall or classroom. Suitable for children with additional learning needs.
Our Musical Monday concerts are a perfect way to see and experience a variety of world-class professional musicians from all backgrounds and genres, send them questions and comments, and even send requests, all within a relaxed and informal environment.
Musical Mondays in Powys is made possible with funding from Powys Music Service.
Concerts are hosted in English at 11am and Welsh at 1:30pm.
How to Book
For further information or to book a concert or series, please contact [email protected]
Monday 16th October
11am-12pm: English
1.30-2.30pm: Welsh

After making the leap into professional beatboxing in 2010 Dean's career and repertoire have blossomed. He has forged a unique performance style and stage presence, which were built on the stages and events of Glastonbury, the O2, Royal Ascot and Silverstone to name a few.

Monday 4th December
11am-12pm: English
1.30-2.30pm: Welsh

Borges Machado is André Borges (saxophone, flute, handmade wind instruments, body) and Fernando Machado (guitar, cavaquinho, percussion, body), both Brazilian musicians based in Brighton, England. The duo's repertoire is based in rhythmic and harmonic influences from their homeland.

Monday 29th January
11am-12pm: English
1.30-2.30pm: Welsh

Ste Forshaw is a singer/songwriter originally from Merseyside. He draws on indie, folk and soul influences to bring to life an incredible array of original songs, both as a solo performer and more recently with a full band, travelling nation wide performing a huge catalogue of music from across the ages.

Monday 11th March
11am-12pm: English
1.30-2.30pm: Welsh

Artist TBC

Monday 13th May
11am-12pm: English
1.30-2.30pm: Welsh

MADITRONIQUE is Welsh singer/songwriter, multi-instrumentalist and producer Maddie Jones. Using a range of keyboards, synths and other equipment, and working through Ableton, she makes and performs electronic art pop.

Monday 24th June
11am-12pm: English
1.30-2.30pm: Welsh


Filkin's Drift: Filkin's Duo weave together intricate melodies from the folk traditions of their homes, Wales and Gloucestershire. Their music combines the traditional and the contemporary, blending fiddle, guitar, harmonium and mandolin with their close vocal harmonies.